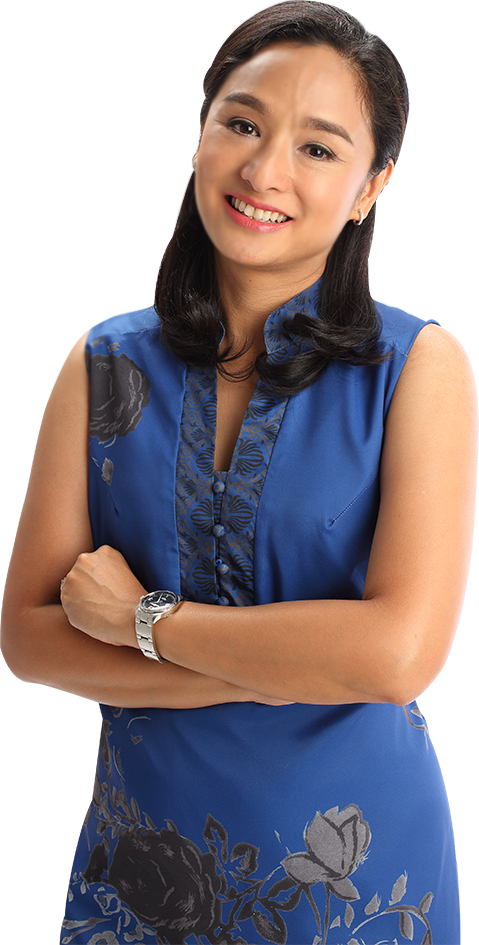 ABOUT RISSA
Rissa has been in the Charismatic Renewal since she was 14 years old. She has served extensively in music ministry and has headed the youth and singles ministries as well. But her primary ministry is in proclaiming God's Word. She does this not just through preaching but also through media, especially in the publishing ministry.
Although a Computer Science graduate from De La Salle University, Rissa began to write when she got involved in the publishing ministry of a Catholic community. She moved on to a career in Christian publishing where she was mentored by a former editor of The Wall Street Journal. Rissa's skill in crafting stories and edit them was further enhanced when she took a magazine writing course at the San Francisco State University, where her teacher was a former Newsweek correspondent. Rissa finished the course with straight As.
Today, Rissa is the editor in chief of Kerygma, the country's #1 inspirational magazine. She is also a sought-after speaker, a commercial model, and a bestselling author with 7 titles to her name, including Confessions of an Impatient Bride, Love Handles and Something Happened on My Way to Happy Ever After. Rissa can be seen and heard weekly on Gabay sa Biblia tuwing Linggo on Radyo Veritas and Kape't Pandasal on ABS-CBN every Friday. She also serves as administrator of Bo Sanchez's One True Love Club (onetrueloveclub.com), an online membership site that gives resources and guidance to help singles find their lifetime love. But her primary ministry is being a wife to Chris and a mother to Charlize and Erin.